​
| | |
| --- | --- |
| | TIMMOD - PROMOTING TECHNOLOGY INNOVATION IN ENVIRONMENTAL MONITORING AND MODELLING FOR ASSESSMENT OF FISH STOCK AND NON-FISH RESOURCES (2020 – 2022) |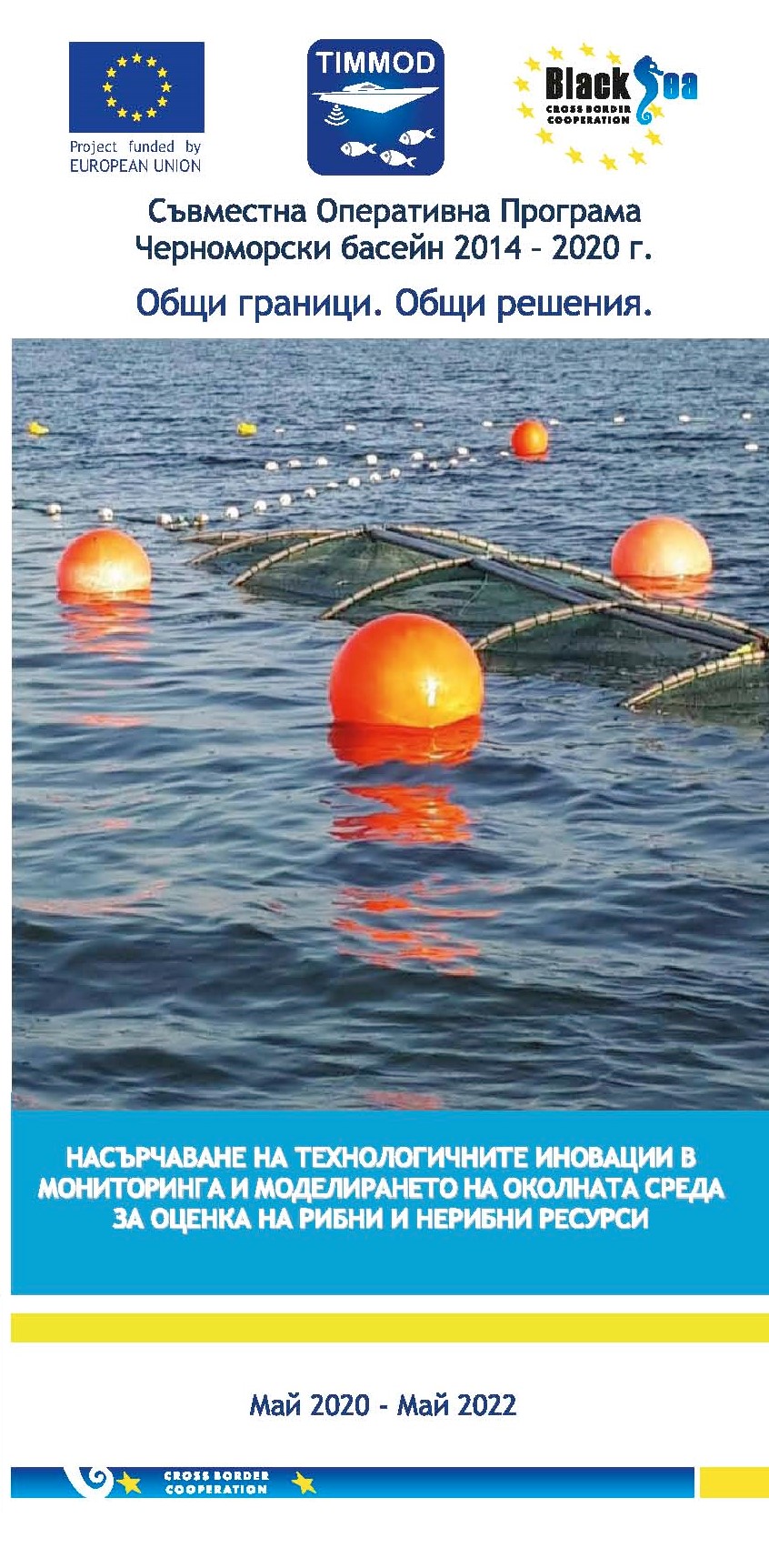 TIMMOD project unites the efforts of six Project Partners from five countries (Bulgaria, Romania, Greece, Moldova and Georgia) in a multisectoral & multidisciplinary project-consortium: TIMMOD Innovation Network - sharing the common understanding that the Technological Upgrade is the key to "improve joint environmental monitoring".
The project addresses improvement of Black Sea environmental monitoring and modeling of fish stock and non fish resources by facilitating technology innovation. Promoting Innovation aims to utilize new tools, approaches and technology to assist implementation of EU policies and programmes.
The overall project objective is to improve the availability and quality of data, the cooperation in sharing of data for water quality, biodiversity statistics, assessment of fish and non-fish living resources of the Black Sea - in line with the EU's Marine Strategy Framework Directive (MSFD), Data Collection Framework (DCF), Blue Growth Strategy, Black Sea Convention on Environmental Protection and other EU and regional policies and conventions.
A project factsheet can be downloaded тук.